how to get started
Steps
for Successful Business
01
Project Introduction

02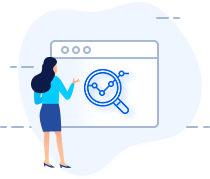 Research & Concept
03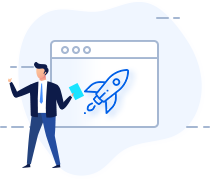 Project Termination
Build your business
Lead the Way with
Digital Marketing Expertise
What is Content Marketing?
Content marketing is a strategic approach that is heavily focused on creating and distributing valuable, relevant, and consistent content. At Kickass Media, we aim to attract and retain a clearly defined audience for your business. Our goal is to drive profitable customer action.
Rather than pitching products or services, we provide truly engaging and useful content to your prospects and customers to help them solve their problems by providing valuable solutions.
What is Social Media Marketing?
Social media marketing is a powerful tool for businesses of all sizes. It is used to reach prospects and customers through engaging and interactive content. If you are not creating brand awareness on social platforms like Facebook, Twitter, Instagram, and Pinterest, then you could potentially be missing out on traffic.
Influential marketing on social media can bring extraordinary success to your business and brand, driving leads and sales.
What is SEO Optimisation?
At its core, keywords are one of — if not the most — single important component of a successful SEO campaign. Keywords refer to the words typed into a search box – be it on Google, Bing, or Yahoo. However, there is much more to keywords than just that.
Kickass Media is a team of SEO experts, applying the most advanced and up to date SEO knowledge to every piece of work that is delivered for our clients.
Website development refers to the coding work that goes into building a website. This applies to creating a single plain-text webpage, developing a complex web application, or building a social network. When it comes to building a website, it is extremely important to combine functionality with brand identity.
At Kickass Media, we have a group of tech-savvy individuals who are up to date on the latest tools for building the most authentic websites that perform to the highest of standards.
PPC advertising is an online method in which advertisers must pay a certain amount each time a user clicks on one of the ads. There are different types of PPC advertisements, although one of the most common types is the paid search ad. Paid search ads appear when people search for things online using a search engine like Google. This happens especially when the person is performing commercial searches, meaning that they are looking for something to purchase.
At Kickass Media, we know that strategy plays an important role when it comes to PPC advertising. When you choose to work with us, we aim to increase your click through rate as well as decrease the cost so that you can achieve the best possible RIO.